May Giveaway
Win a great selection of prizes
Would you like to overhaul your toolbox with some new toys? Then take part in Würth's May competition for your chance to win big.
The prizes up for grabs combine quantity and quality in a huge array of tools.
1st place will net you some top products worth around £800, including a plier assortment and even a cordless drill.
2nd place, worth around £400, includes a socket set and a whopping 91-piece tool set. Find a breakdown of these great prizes below.
For your chance to scoop either of these prizes, simply spend a minimum of £100 online with Würth through our e-Shop, Smartphone App or ORSY® Scanner. All qualifying entries will be entered into a draw which will take place on the 8th of June 2019. Full terms and conditions are listed below.
Not registered online? Don't worry! Registration only takes a few minutes. Click 'Register/Login' at the top of this page and sign up as an existing customer or a new customer if you don't have an account with Würth already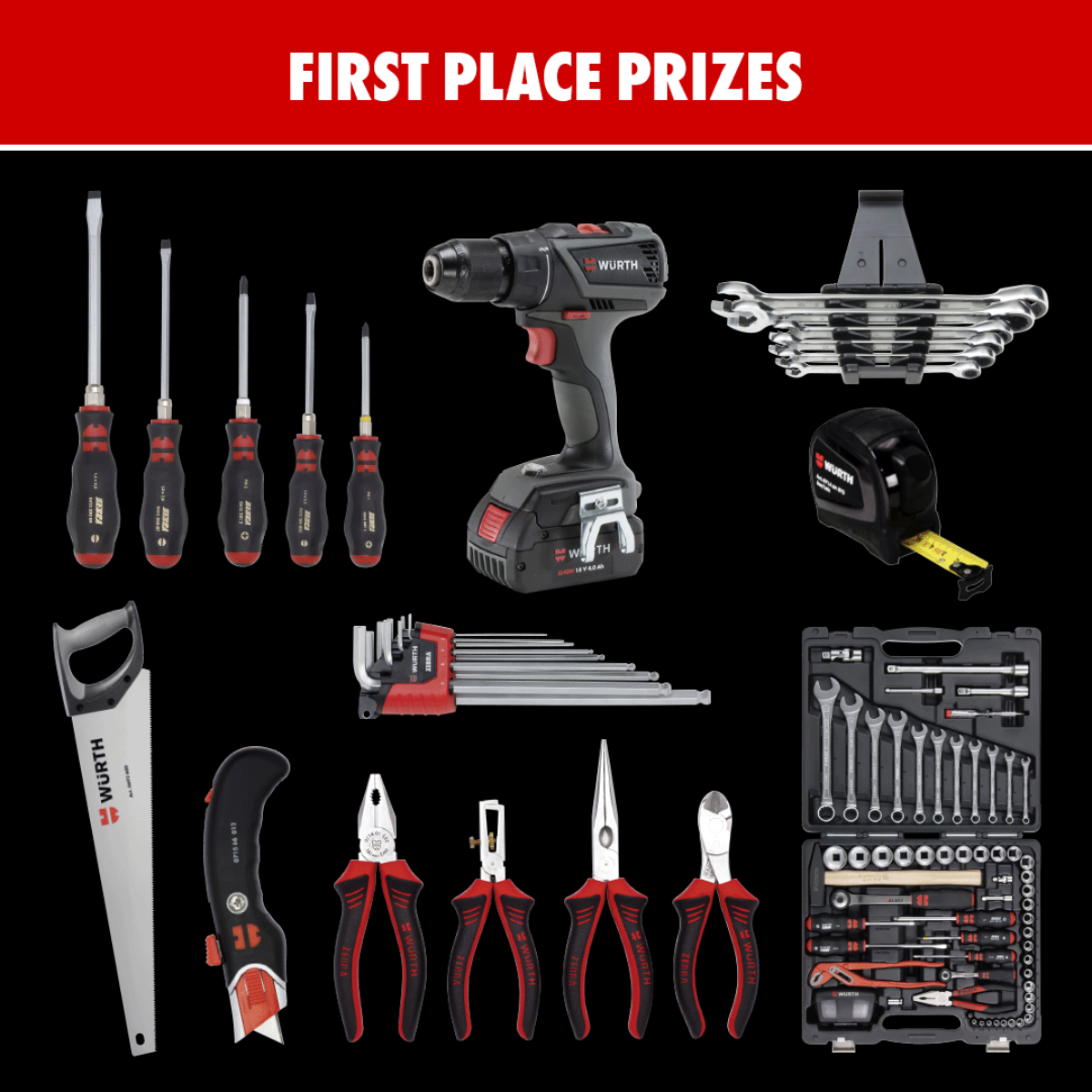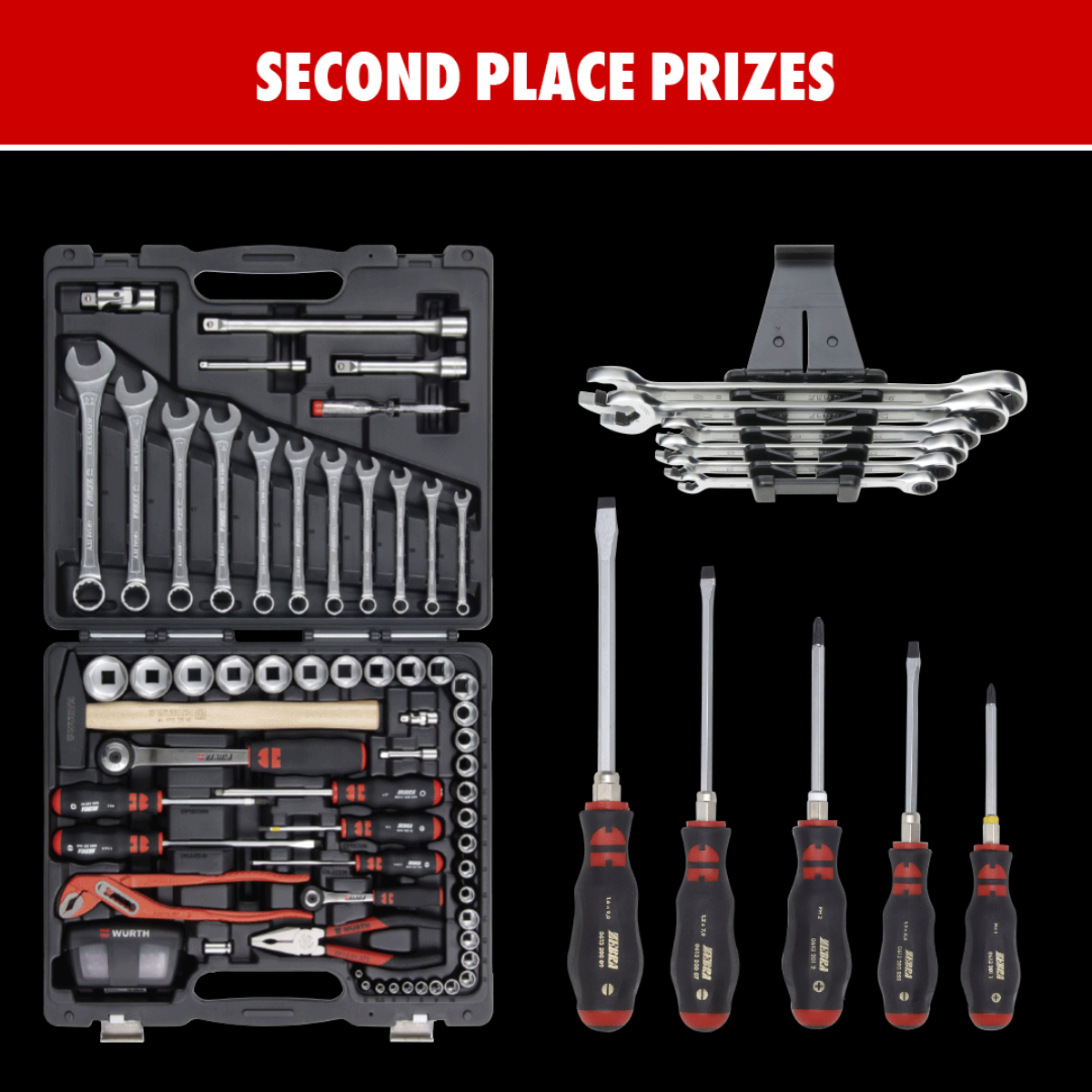 Terms & Conditions
To qualify to win, all orders must be placed within the month of May and invoiced by close of business on June the 6th.
Orders must be placed using the eShop at Wurth.co.uk, the Würth Smartphone App or an ORSY® Scanner.
Order value must be minimum of £100 ex VAT.
Draw will take place on June 8th.