The Würth Loyalty Card
Würth's Loyalty Card is the exciting way to earn rewards as you shop with Würth.
Make progress towards a giveaway gift when you make an order/purchase above £10, £50 or £100
Several quality Würth products are up for grabs with a fully-stamped loyalty card!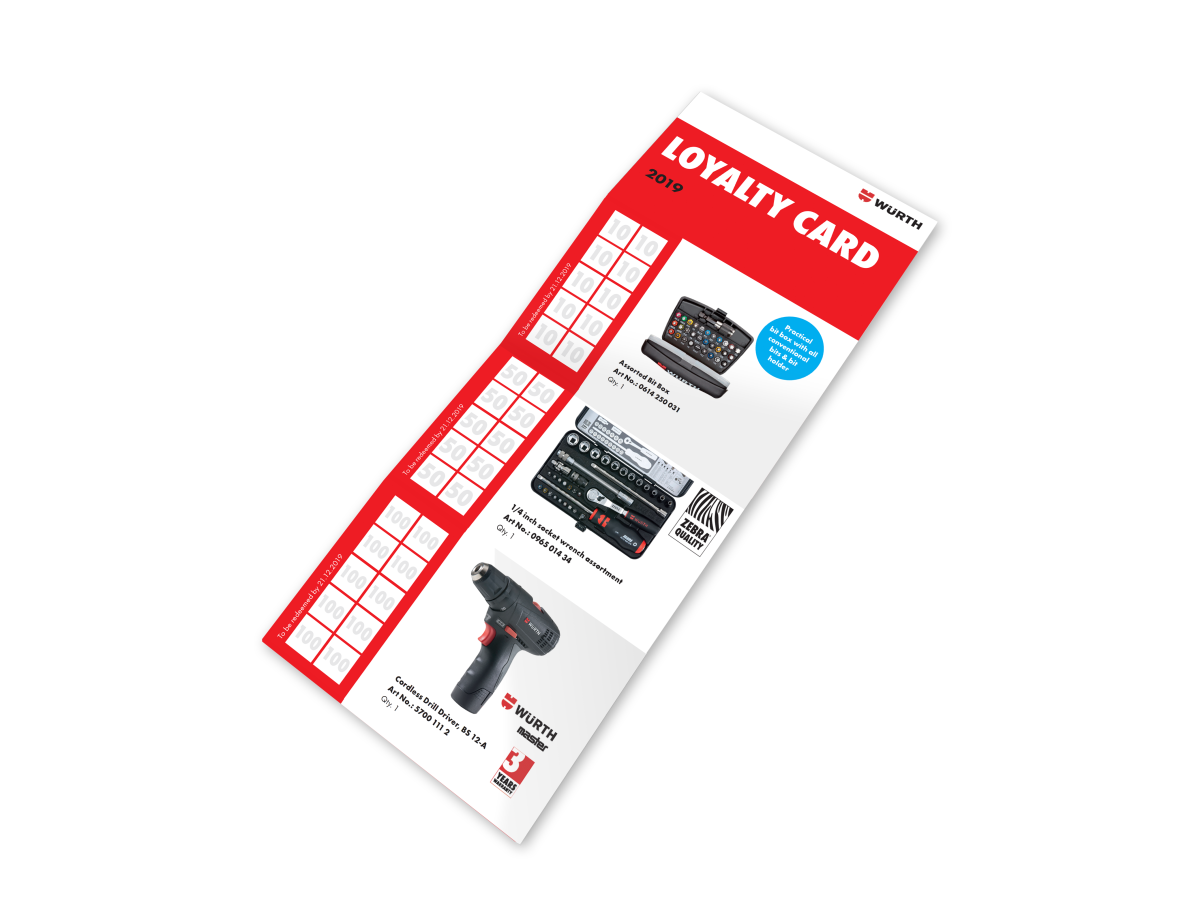 Get your Loyalty Card stamped each time you shop at a Würth trade store. Just complete 10 transactions (above £10, £50, or £100) to fill up your Loyalty Card and receive your giveaway item.
If you're already a satisfied Würth customer, why not sign up to our Loyalty Card, and work towards these fantastic rewards while you shop?
To sign up for the Würth Loyalty Card, simply ask a member of staff at your local trade store. They'll be happy to help you get started.
Fill out your loyalty card with the date of issue, your business's customer number and the name of the company/company owner.
You're now registered to earn great rewards, every time you visit a Würth trade store!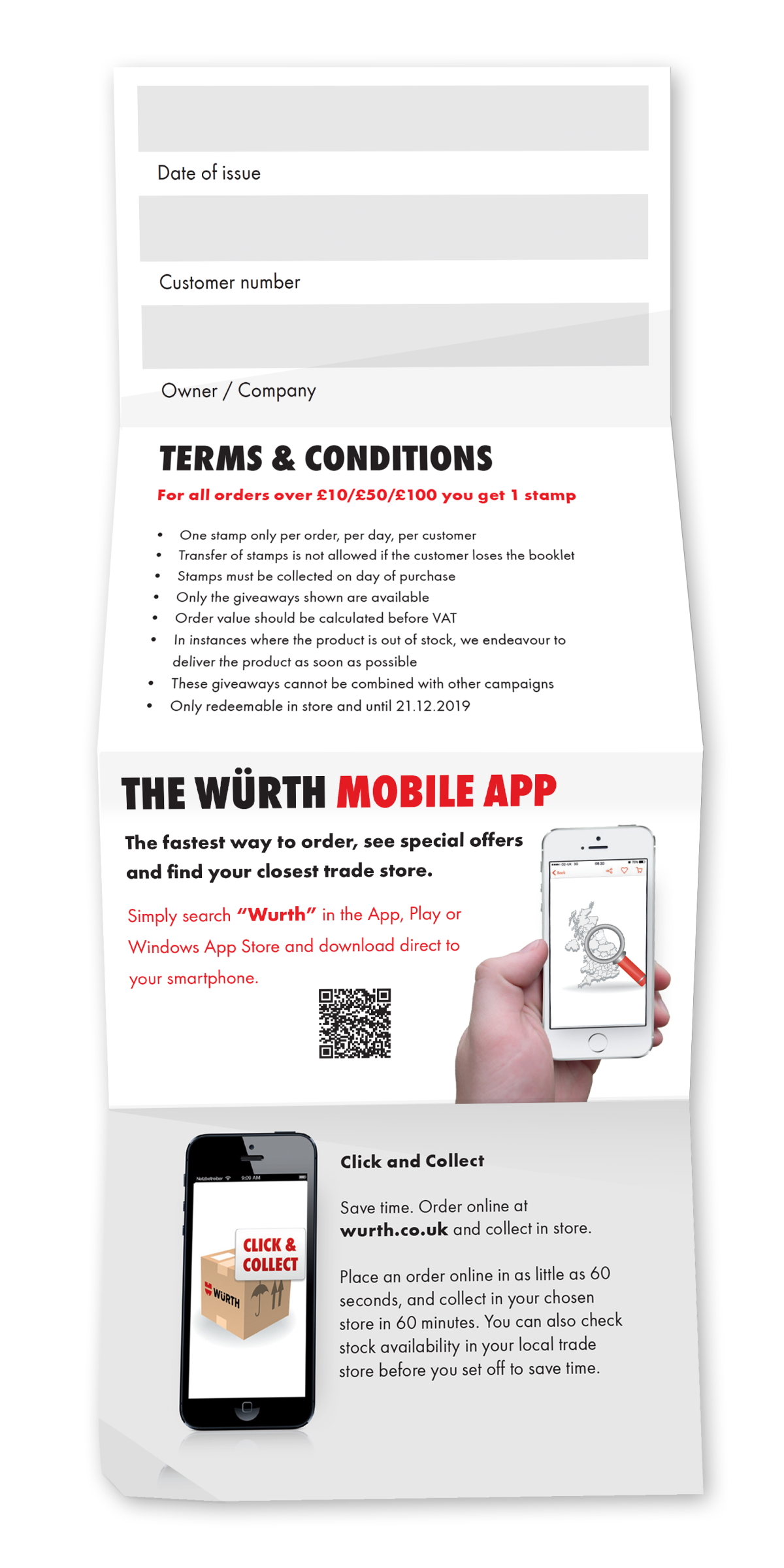 Why not start collecting your stamps today? Click here to find your nearest Würth trade store
One stamp per order per customer per day
Order value excludes VAT
If product is out of stock, we endeavour to deliver the product as soon as possible.
Voucher promotion runs until 23/12/19