Our November Tool Giveaway
Read all about our November Giveaway!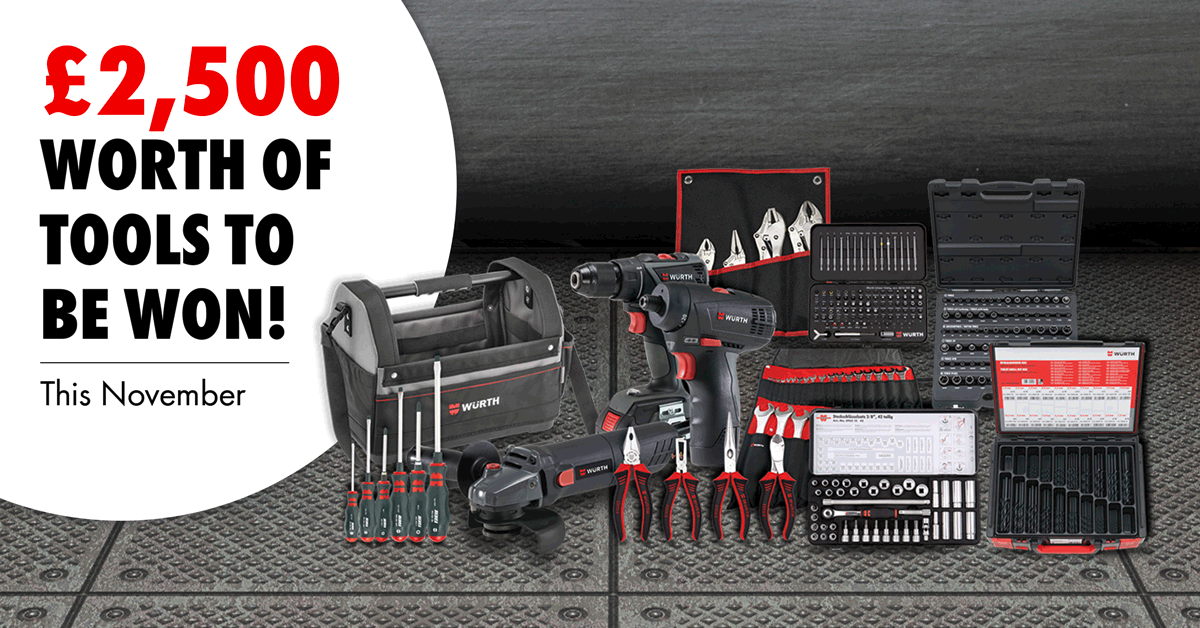 You could win a smashing selection of toys for your toolbox this Winter!
We've got a great giveaway this month that could net you £1250 worth of quality hand tools and power tools!
We have two equally fantastic prizes up for grabs, valued at £1250 each!
So how can you stuff your stocking with goodies that will see you through the new year?
For your chance to win, simply spend £100 or more with Würth online this November!
Shop in our eshop at wurth.co.uk, with the Würth smartphone app or using your ORSY® Scanner.
All qualifying entries will be eligible for our prize draw at the beginning of December.
Find the full terms and conditions below.
Plus: All your online orders are delivered FREE this November!
Terms and Conditions
All orders must be placed during November to qualify for the draw in December.
All orders must be made using the eShop at wurth.co.uk, with the Würth mobile App or using ORSY® Scan.
Online orders must exceed £100 during November to qualify.
Prize draw will take place in December.