Our branches and e-Shop are open for business as usual
Read our 2021 update on our trade stores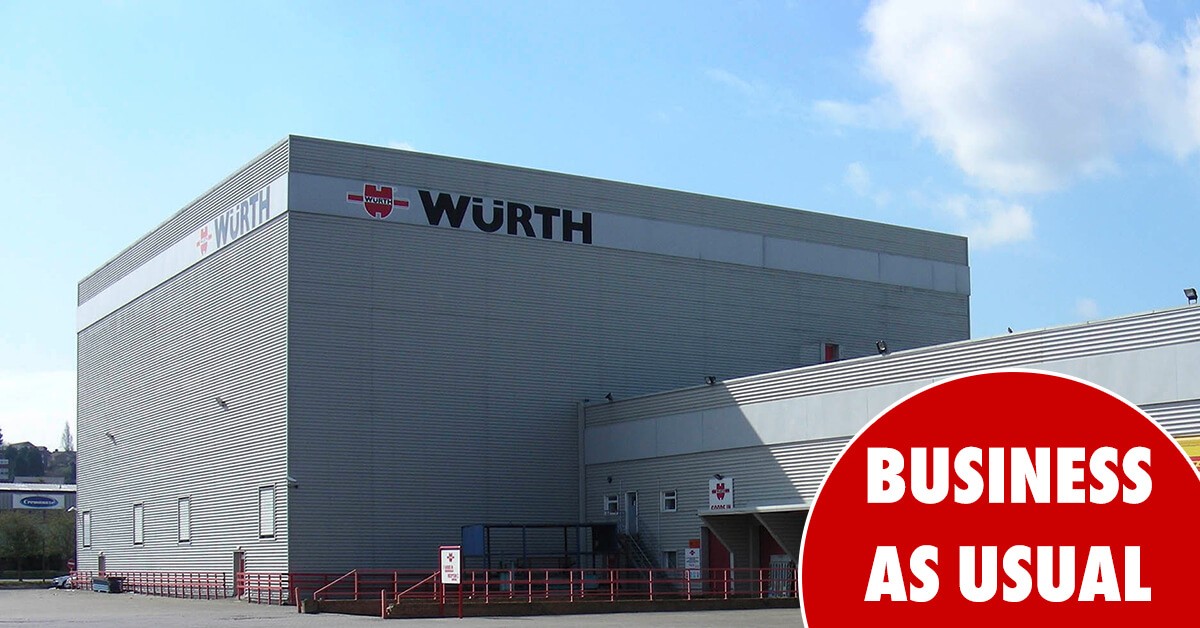 Happy New Year to all our customers, we hope you had a safe and peaceful holiday season!
Despite safety procedures which are now in place, we at Würth UK wish to support you in all your hard work throughout the year.
Würth UK is still open for business as usual. Taking new restrictions into account, all our shops remain open with new protective measures in place.
Our trade stores are open for the sale of essential products and supplying tradespeople in all fields. Click here to find your nearest branch.
For your safety, we also offer a wide selection of PPE products including masks, gloves and eye protection, as well as antibacterial cleaners and sanitisers.
You can also shop online at any time to use our Click & Collect service to safely arrange a collection from just 60 minutes after you order, or arrange a delivery. Sign up for an account now.
Watch our How To video to learn how to sign up to our e-Shop account