Time Sert® for Thread Repair
Learn about our kits for thread repairs!
In fastening and assembly applications, threaded connections of high integrity are vital. If a thread becomes distorted or damaged, replacement threads must match or exceed the quality of the original machined threads, offering the same tensile strength, fire and corrosion resistance, and fixity when faced with vibration or moving parts. The replacement thread must also match the dimensions of the original fastener.
Time Sert® is a thread repair system which uses threaded steel inserts to replace damaged threads. Technicians can use the all-in-one Time Sert® thread repair kit to repair damaged or stripped threads in metal.
Time Sert® kits include all the required tools to quickly perform thread repair, including thread cutting tools to clear the damaged threaded surface and replacement bushings to quickly replace the damaged threads. Time Sert® components are made from high quality carbon steel and stainless steel with zinc phosphate plating to ensure a long service life and the continuity of performance as with the original threads, and does not require any adhesives to complete the bond.
Time Sert® has been relied upon to replace damaged threads in components for all industries for more than 30 years. Time Sert® components are manufactured to the highest standards of quality to ensure that they are up to the task of rescuing damaged work pieces and components, eliminating high costs associated with replacements or more extensive repairs.

Using Time Sert®
Damaged threads can be drilled out using the provided drill bit in any standard electric drill.
After a damaged thread has been drilled out, the Time Sert® seat cutter counter-boring tool is used with a tapping handle to manually clear space for the tapping of a new screw hole.
The new threads are cut using the provided tap bit, followed by the insertion of a Time Sert® bushing, which is milled inside with a new screw thread. Bushings can be inserted by hand before finally tightening with the Time Sert® setting tool, which turns through the last threads of the bushing to mould it to the cavity in the work piece. The bushings are collared to prevent being inserted too far.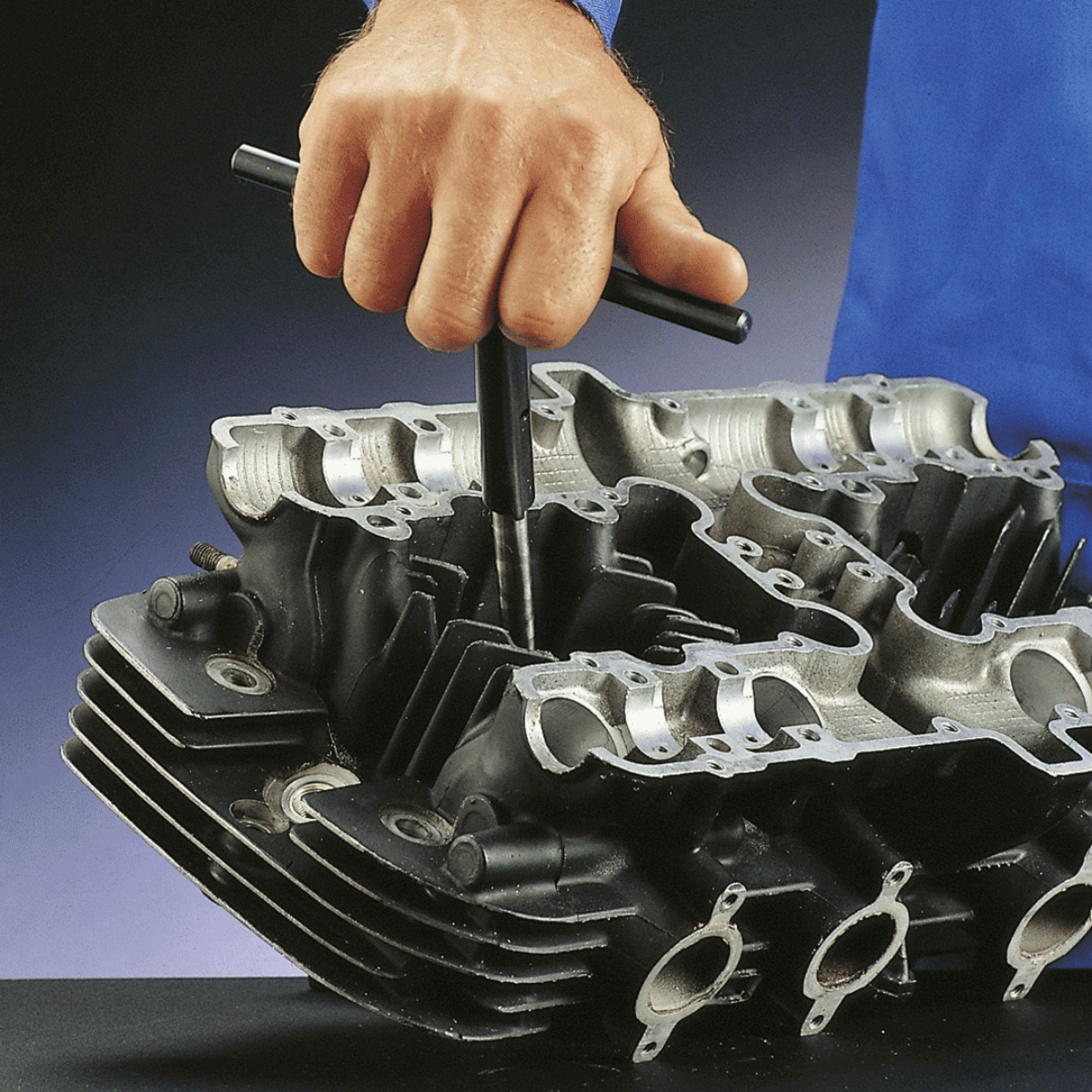 Uses for Time Sert® Kits
Time Sert® can be used in virtually all scenarios requiring thread repair.
Automotive professionals can perform thread repairs on engine blocks, spark plug housings or other areas where precise threading and a water- and air-tight connection is essential.
Time Sert® is suitable for the replacement of any other stripped threads in metal components, or installations where fasteners are required.

Assortments Variations
Time Sert® kits include drill bits for removing damaged threads, seat cutters to prepare the drill hole for the drop-in threaded bushings, tapping bits to drill new external threads, and the replacement thread bushings themselves.
These components are delivered in a practical carrying case for easy transport and to ensure you are prepared to perform thread repairs as quickly and efficiently as possible.
Würth offers complete Time Sert® thread repair kits containing everything you need to begin repairing threads, as well as packs of replacement drop in bushings to perform additional thread repairs with the Time Sert® tools.