March Competition Winners
Congratulations to the lucky winners of our March competition
Do you want to win big with Würth?
We have a very big competition coming this May, you won't want to miss it- follow us on social media and watch this space for our announcement
We'd like to extend a hearty congratulations to the lucky winners of our last competition: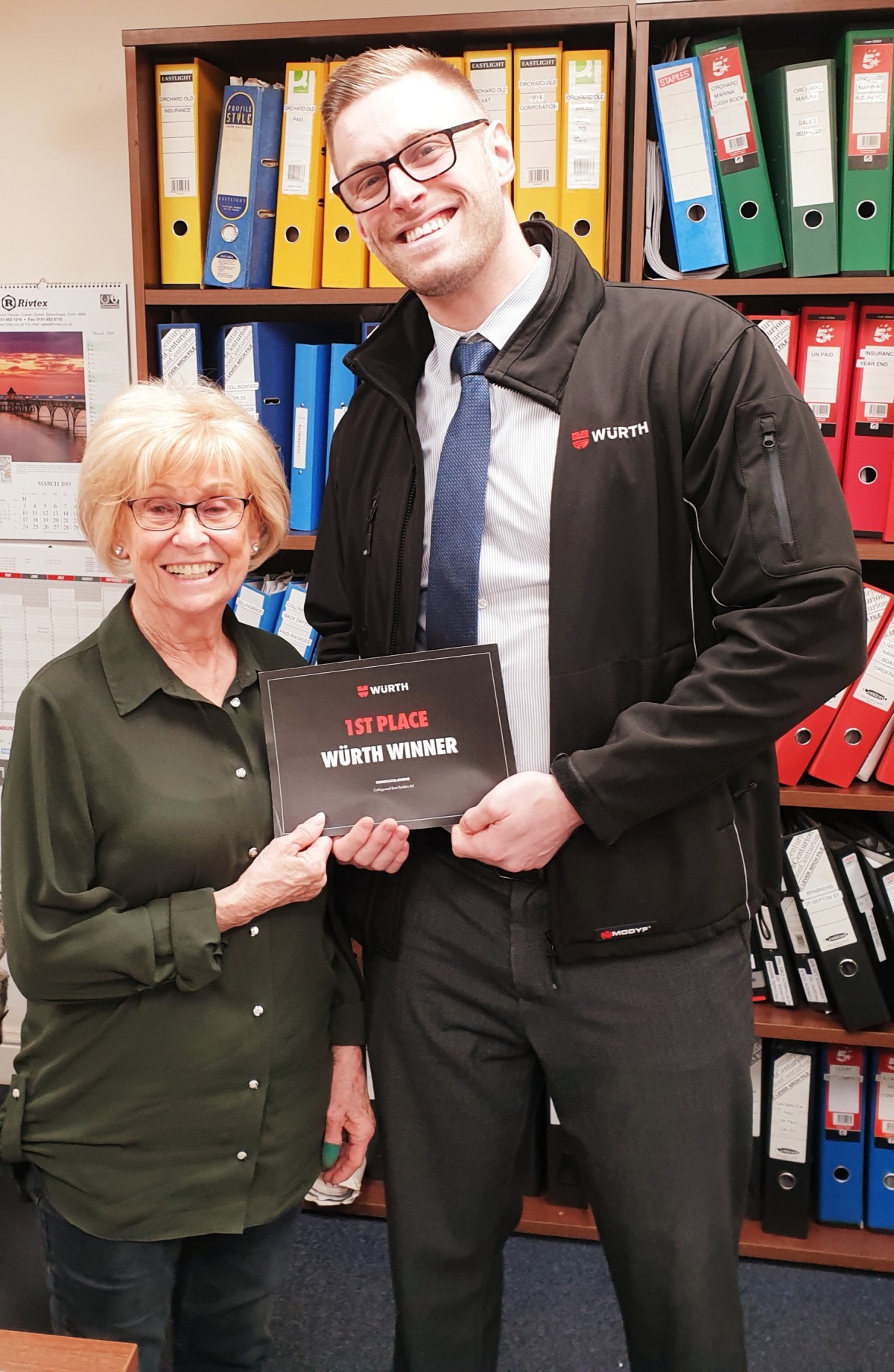 First Place
Collingwood Boat Builders, who netted the 1st place prize of VIP Passes to 2019 British Superbike Championship featuring True Heroes Racing. Barbara Collingwood was delighted to be presented the Gold Medal by Würth's Jonathan Pegram.
Based in Liverpool, Collingwood Boat Builders is one of the longest-established family-owned canal boat builders in the UK, operating for over 30 years and building over 240 boats a year.
Second Place
Johnson's Volvo Gloucester, who scooped up 2nd place and won 2 tickets to the Sunday of British F1 GP at Silverstone. Scott Simpson graciously received his prize from his Würth rep Matt Tomson.
Founded in 1999, Johnson's started with three dealerships and has since grown to include franchises of the world's top car brand dealerships, all across the country.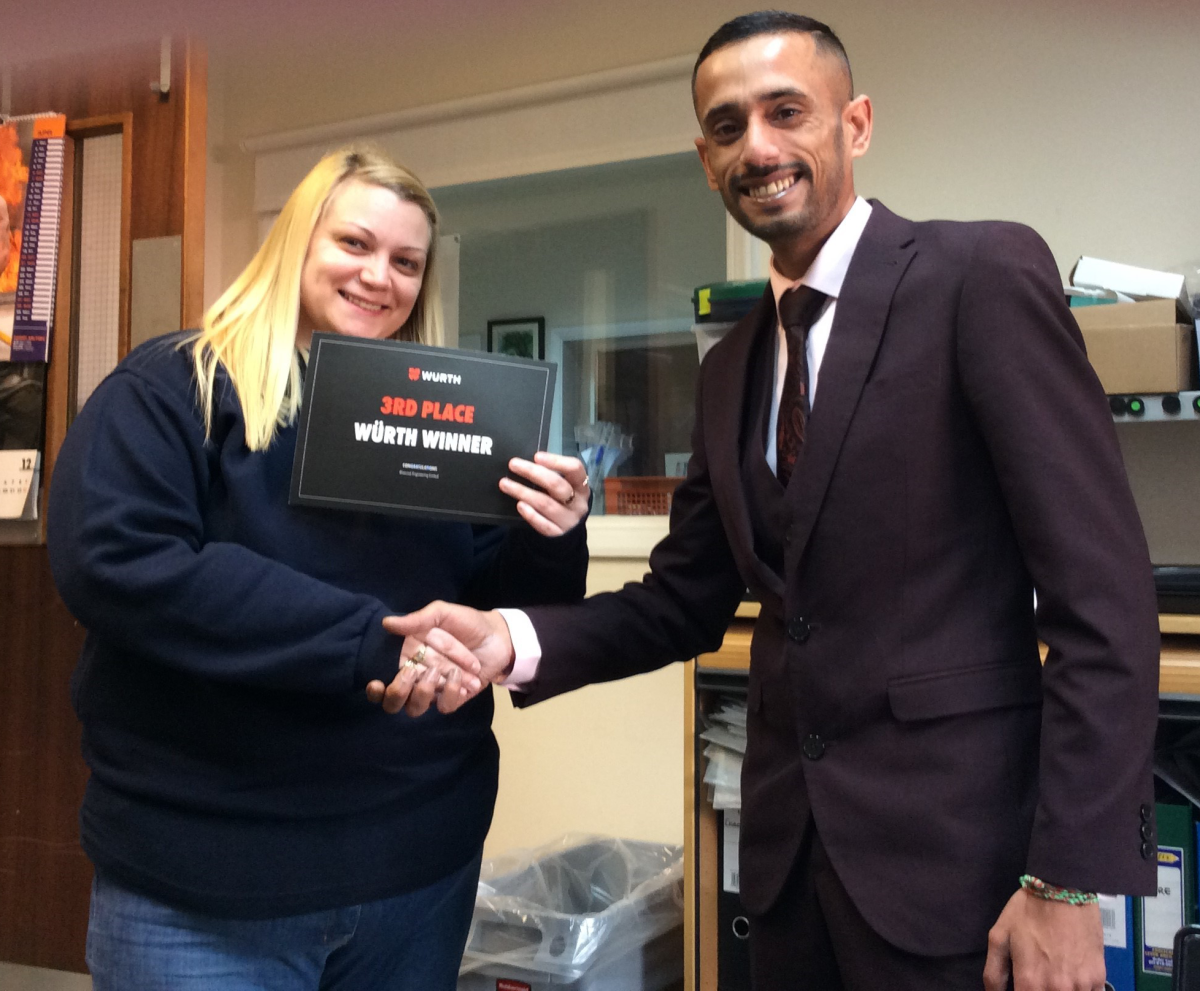 Third Place
Bluecoat Engineering won 3rd place prize of £150 Experience Days voucher, for an activity of their choice. Sam Pock was pleased when Würth's Shazan Madha gave her the good news.
Bluecoat Engineering was founded in 2011, and produce steel products tailor-made to their customers' specifications. With 30 years' experience, their professional technicians produce gates, elevators, structural steel and kitchen fixtures.
Another big congratulations to our winners and a big thanks to everyone who took part.
Get ready for our next competition- details will be announced soon