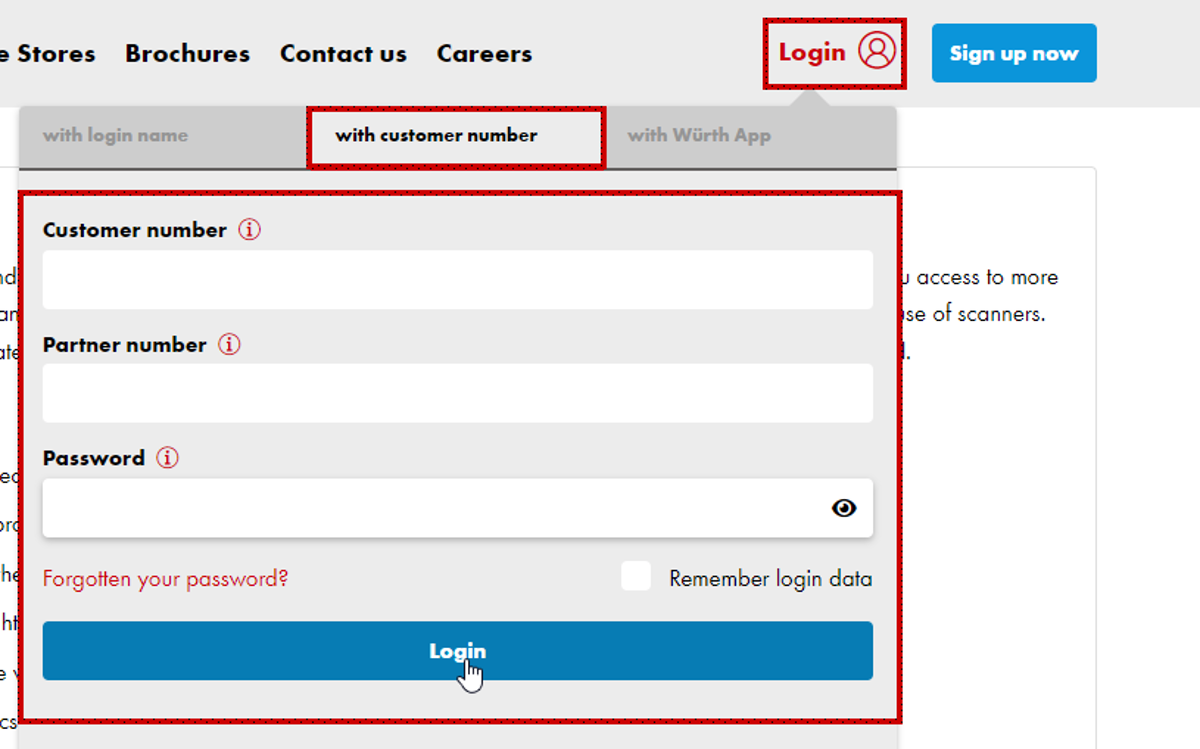 Introducing our new and quicker login process!
Now it will be easier to log in with your self-selected and personal username.
1. To start logging in with a username, you must first set one. To do so, you need to login with your current customer number and password.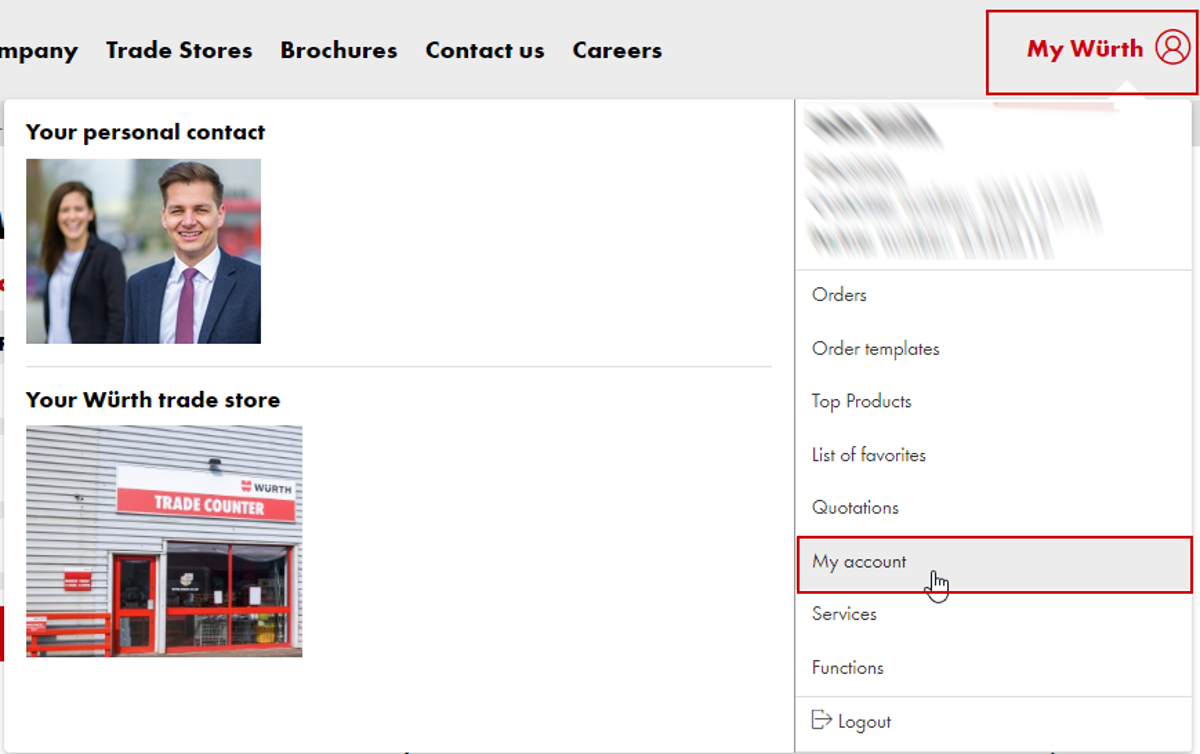 2. When you are logged in, you can hover the mouse over "My Würth" and click on "My account"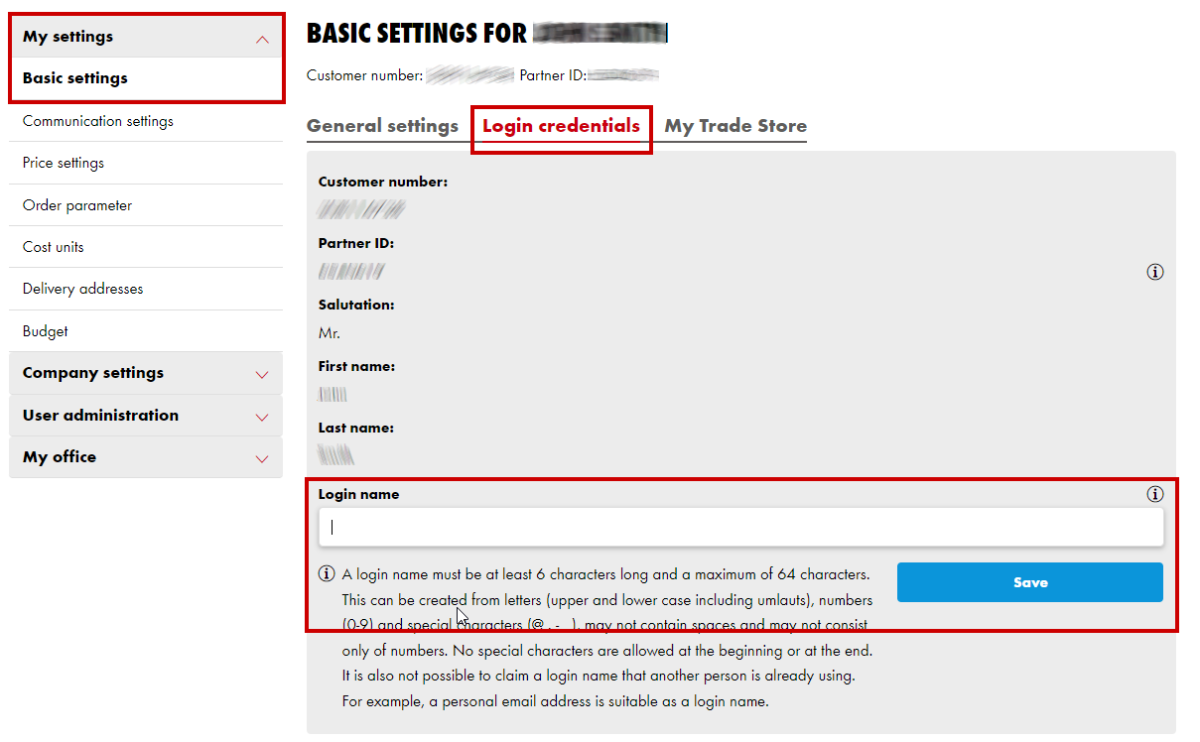 3. Under "Basic settings", select the tab Login information", where you can set your personal username.
(The username must be unique and you can use your email address)
4. Finally click on "Save".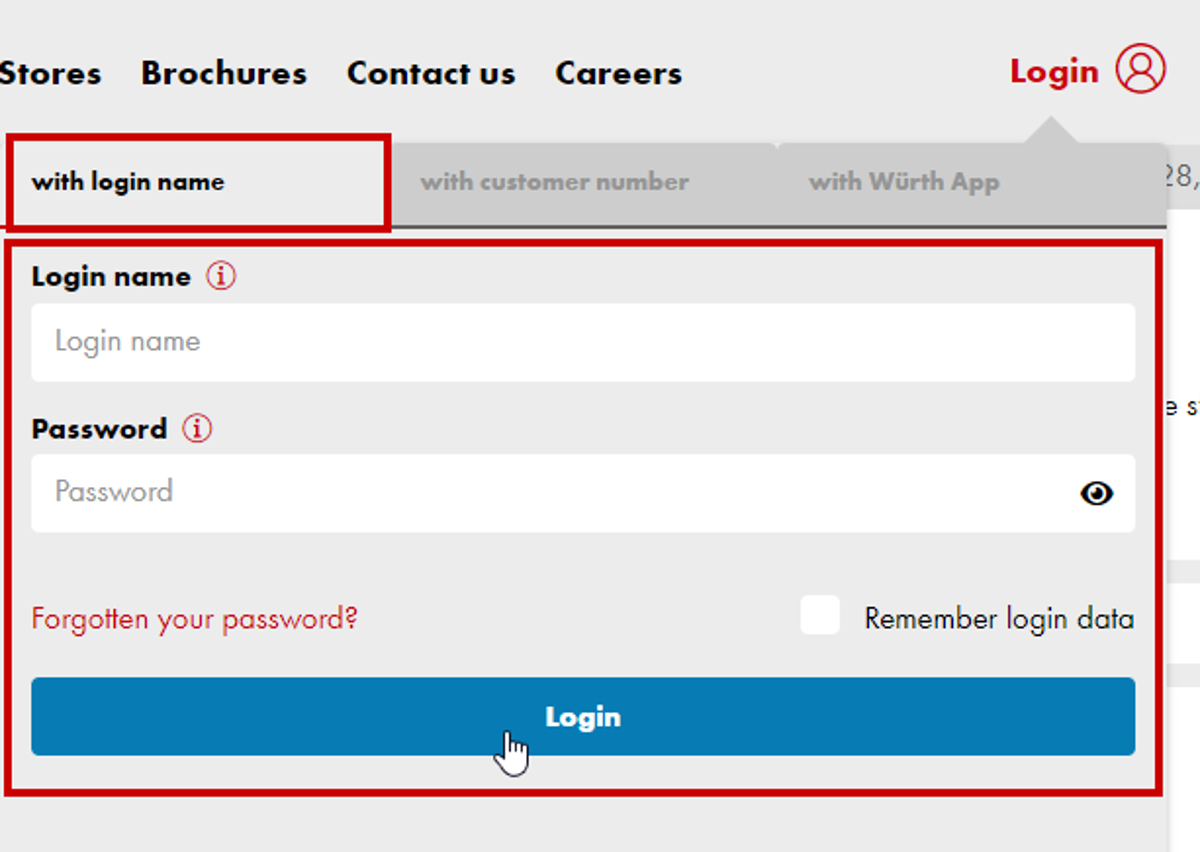 The next time you log in, you can select the "With username" tab and use your new, self-selected and personal username.
If you are not yet a customer of Würth, you can register here.

The Adolf Würth GmbH & Co. KG collects and processes the personal data provided in the form in order to process the requested request for you. Please note the mandatory fields in the forms. The legal basis for this processing, the absolutely necessary data, is Art. 6 para. 1 lit. b GDPR, implementation of a pre-contractual measure. The processing of data voluntarily provided by you is carried out on the basis of Art. 6 para. 1 lit. f GDPR. Thereafter, processing is permissible which is necessary to safeguard our legitimate interests. Our legitimate interest is to have contact with you, our customers, to improve our consulting quality and to be able to contact you more easily in case of possible queries. The data collected will only be stored by us for as long as is necessary to process your enquiry and to contact you. They are then deleted.

Supplementary data protection information, in particular regarding your rights to information, correction, deletion, restriction of processing, objection and complaint, can be found in our data protection declaration.