Find safe cleaning products and disinfectants for food preparation areas and factories, and food safe maintenance products. Certified Food Safe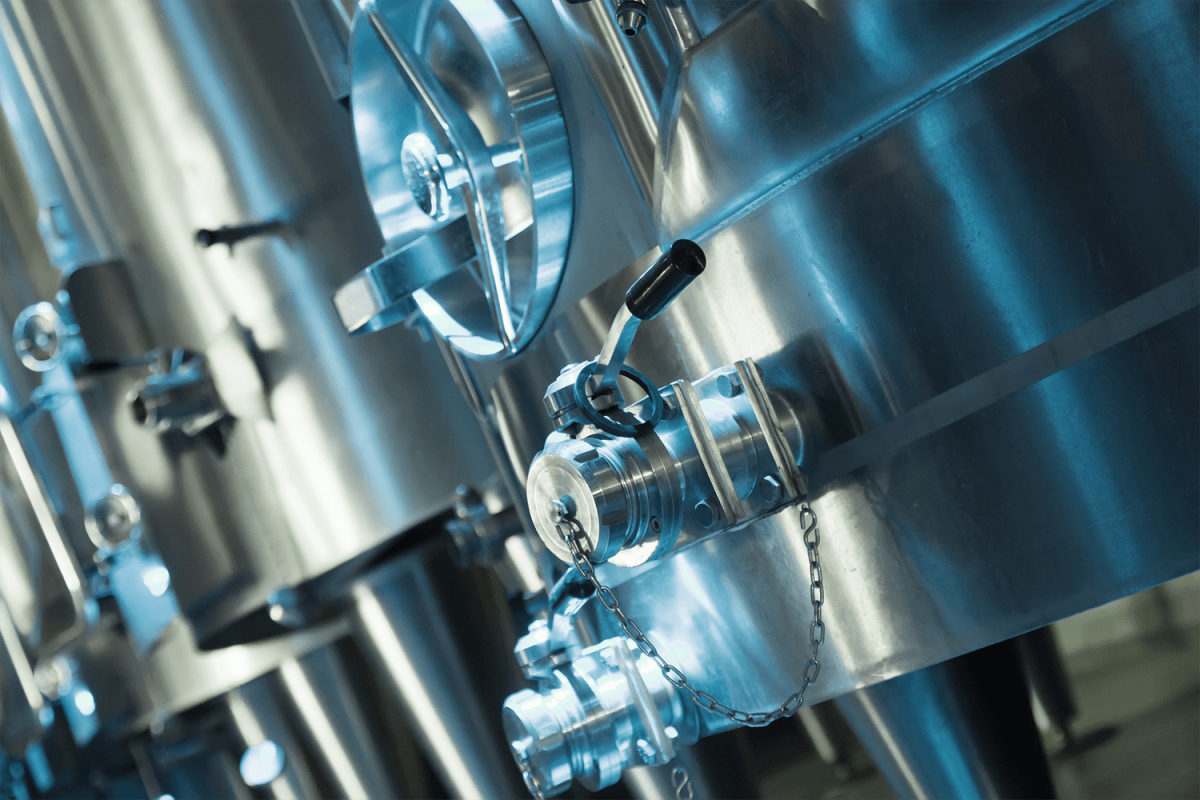 Do you work in food production or food processing?
Does your supply chain demand maintenance of food-handling machinery and the cleaning of food preparation areas?
Is it a challenge to find food-safe chemicals you can rely on?
Würth is a leading global trade supplier in operation for 75 years. We provide a wide variety of technical chemicals, tools and service products that are rated food safe by NSF.
NSF International (formerly the National Sanitation Foundation) develops safety testing criteria and provides accreditation to qualifying products.
Würth products that bear the NSF Mark are guaranteed to be safe for use in food production and food handling areas (kitchens, dining areas, food storage).
You can find more information on the NSF Mark here
To ensure the maximum safety of consumers, we offer food manufacturers products they can trust, as well as safety data sheets and technical information on all our products. Our reliable logistics chain and supply solutions (e.g. ORSY®) ensure you're never unexpectedly out of stock.
Würth has established itself as a trusted supplier in the food production sector thanks to our wide range of applicable products, all stringently tested to NSF standards.
Our range of food-safe products include mechanical lubricants, cleaning chemicals, and products for food production personnel. Read on to see a breakdown of our products that carry the NSF Mark.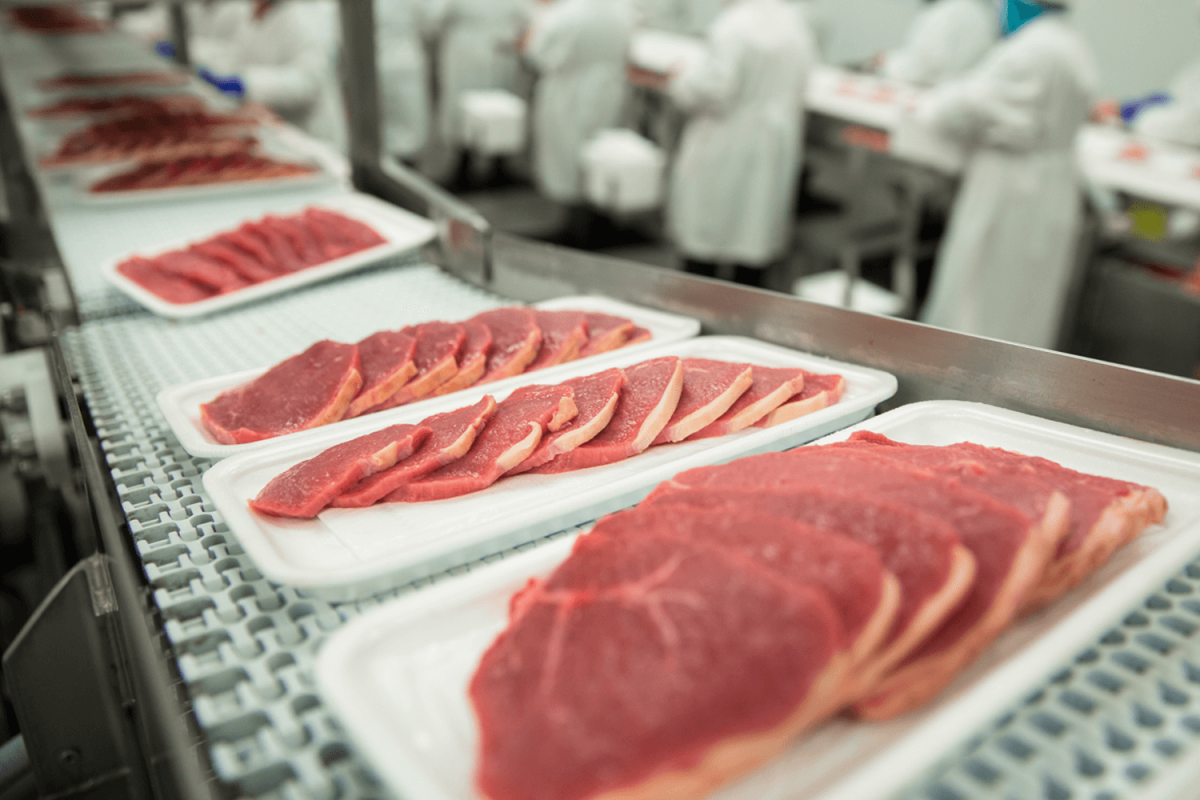 Info on NSF-Mark Categories
Products approved for an NSF-Mark are divided into different categories depending on their application, and are assigned a letter. Some NSF products for use in food e.g. smoke flavouring agents, foam-controlling chemicals, substances for cleaning edible parts. Our NSF-Mark products are non-food compounds that have been approved for use around food e.g. general cleaners, hand sanitizers and mechanical lubricants. Some of these products are recognised by other regulatory bodies besides NSF (e.g. ANSI, ISEGA).
Learn more about these categories at the NSF website: https://info.nsf.org/USDA/categories.html
NSF Mark Cleaning Products
Food Area Sanitiser
Article no. 0893117561
Safe to spray around food, designed to completely remove bacteria and disinfect areas


Shop Food Area Sanitiser



Industry Cleaner
Article no. 0893140
Specialty cleaner for removing adhesive tape residue, labels and stickers. Gentle on aluminium, brass and stainless steel; dissolves wax, rubber abrasion, silicone residues, permanent market, oil and grease.


Shop Industry Cleaner



Metal Restorer/Metal Abrasive Paste
Article no. 08931211
Removes the most stubborn dirt on metal including metal oxidation, surface rust, Verdigris, lime and boiler scale. Gentle on materials.


Shop Metal Restorer



Multiclean
Article no. 08901096
Can be used in areas in which food is processed or stored (NSF H1/K1). Ecologically delicate compound for cleaning and temporary lubrication. Removes oils, encrusted resin and silicone residues.


Shop Multiclean



Stainless Steel Care Oil
Article no. 08931210
Tested for use in areas where food is processed or stored. Water-repellent protective film prevents surface from becoming re-soiled.


Shop Stainless Steel Care Oil



Stainless Steel Care Spray
Article no. 0893121
Cleaning care emulsion for metallic surfaces. Thoroughly removes dirt, marks and grease.


Shop Stainless Steel Care Spray



Stainless Steel Power Cleaner
Article no. 08931212
For cleaning metal surfaces before application of care oil. Thoroughly removes oils, dust and machining residue. Safe for use in food-processing operations such as industrial kitchens, canteens, slaughterhouses, food transport facilities and more.


Shop Stainless Steel Power Cleaner



Universal Cleaning Cloth
Article no. 0890900
Disposable wipes to quickly and thoroughly clean most surfaces. Cleans tools, surfaces and hands.


Shop Universal Cleaning Cloth



NSF Mark Products for Mechanical Maintenance
Adhesive Lubricant HHS® Foodstuffs
Article no. 08931076
Waterproof, synthetic adhesive lubricant with penetrating properties. May come into contact with foodstuffs for technical reasons. Good adhesive properties.
Shop Adhesive Lubricant HHS® Foodstuffs

Bond + Seal
Article no. 08901001
Outstanding adhesive strength. Elastic composition absorbs vibration and sound. Suitable for gluing and sealing in food processing areas; harmless to health in hardened state.


Shop Bond + Seal



Bond + Seal Fast
Article no. 0890100710
Fast-acting sealant; suitable for use in food processing areas (ISEGA-certified)


Shop Bond + Seal Fast



Bond + Seal Power
Article no. 08932353
Heavy duty structural adhesive with international approval for use in food-related areas. Virtually odourless. Solvent free; non-corrosive


Shop Bond + Seal Power



Engine and Housing Sealing Compound
Article no. 0890100048
Permanently plastic sealing compound with high temperature resistance. Non-toxic, NSF-registered to class P1.


Shop Engine and Housing Sealing Compound



Food Safe Lubricating Oil
Article no. 08931071
Lubricant with creeping properties for food, beverage, pharmaceutical and clinical industries. Tasteless and odourless.
With a wide range of applications on surfaces such as aluminium, stainless steel, plastics, polycarbonate glass, epoxy and more. In this context, the product may come into occasional contact with food.


Shop Food Safe Lubricating Oil



High-Strength Bearing Lock
Article no. 0893603050
For high strength connection of cylindrical parts subjected to high loads. Prevents frictional corrosion, resistant to a large number of bases gases, solvents, oils and fuels. NSF registered (class P1).


Shop High-Strength Bearing Lock



High-Strength Screw Retainer
Article no. 0893270050
Metal-free, food-safe lubricant paste that reduces wear, separates surfaces reliably and provides outstanding corrosion protection.


Shop High-Strength Screw Retainer




High-Temperature Lubricant Paste HSP 1400
Article no. 08932700
Removeable sealing compound in convenient single-handed dispensing system. NSF-tested in accordance with ANSI 61.


Shop High-Temperature Lubricant Paste HSP 1400
LMS-Fluid
Article no. 0893107001
Paraffin oil-based lubricant that reduces wear and friction. Can be used in areas in which food is processed or stored (NSF H1).


Shop LMS-Fluid



Low-Strength Pipe Sealant with PTFE
Article no. 0893511050
Easily-removable pipe sealant. Immediately seals against pressure of up to 5 bar. Silicone- and solvent-free. NSF-tested to NSF/ANSI 61.


Shop Low-Strength Pipe Sealant with PTFE



Medium-Strength Pipe Sealant
Article no. 0893577050
For sealing all threaded metallic pipe couplings and fittings. Neutral reaction to most industrial liquids/gases. NSF-certified to NSF/ANSI 61


Shop Medium-Strength Pipe Sealant



Medium-Strength Screw Retainer
Article no. 08932430
For medium-strength bonds; removable with tools. Silicone-free, highly resistant to a number of alkaline solutions, gases, solvents, oils and fuels. NSF-tested in accordance with ANSI 61.


Shop Medium-Strength Screw Retainer



Multi-purpose Grease III
Article no. 0893107002
Highly adhesive, resistant to dust and water. Resin-, acid- and silicone-free. Physiologically inert; colourless. Can be used in areas in which food is processed or stored (NSF H1)


Shop Multi-purpose Grease III



Multi-purpose Grease IV
Article no. 0893107003
Synthetic grease resistant to high pressure- excellent emergency running properties. Can be used in areas in which food is processed or stored. NSF H1-registered. May come into contact with foodstuffs for technical reasons.


Shop Multi-purpose Grease IV



Rost-Off Special
Article no. 0893130400
Outstanding creeping properties and lubrication. Up to 60% biodegradable. High-performance rust remover with food registration (NSF H2).
Suitable for use in areas where food is processed or stored. However, direct contact with food by the product must be prevented.


Shop Rost-Off Special



Silicone Sealant Food Grade
Article no. 08928443
Good adhesion to glass, tiles and paint coatings. Resistant to UV, weather and ageing. Meets NSF/ANSI Standard 51 requirements.


Shop Silicone Sealant Food Grade



Silicon-Fluid
Article no. 0893221000
High-quality, physiologically safe anti-friction agent with optimum sliding and lubricating properties. Resistant to extreme temperatures (-50°C to +250°C). Colourless, non-staining. The product may come into contact with foodstuffs for technical reasons (NSF H1).


Shop Silicon-Fluid



Superglue Klebfix
Article no. 089309
For bonding metal, plastic and rubber in a matter of seconds. Solvent and silicone-free. NSF tested (P1 and NSF/ANSI 61) for use in service water and drinking water.


Shop Superglue Klebfix



NSF Mark Products for Operators
Disposable Nitrile Glove
Article no. 0899470150
Liquid-proof, food-safe disposable glove. Powder-free, silicone-free. Suitable for food processing industry, catering and pharmaceuticals.


Shop Disposable Nitrile Gloves



Plastic Funnel Set Food Safe
Article no. 0891410010
Set of funnels in rugged plastic. Food-safe, resistant to oil and fuel.


Shop Food Safe Plastic Funnel Set