Learn about the Würth mobile app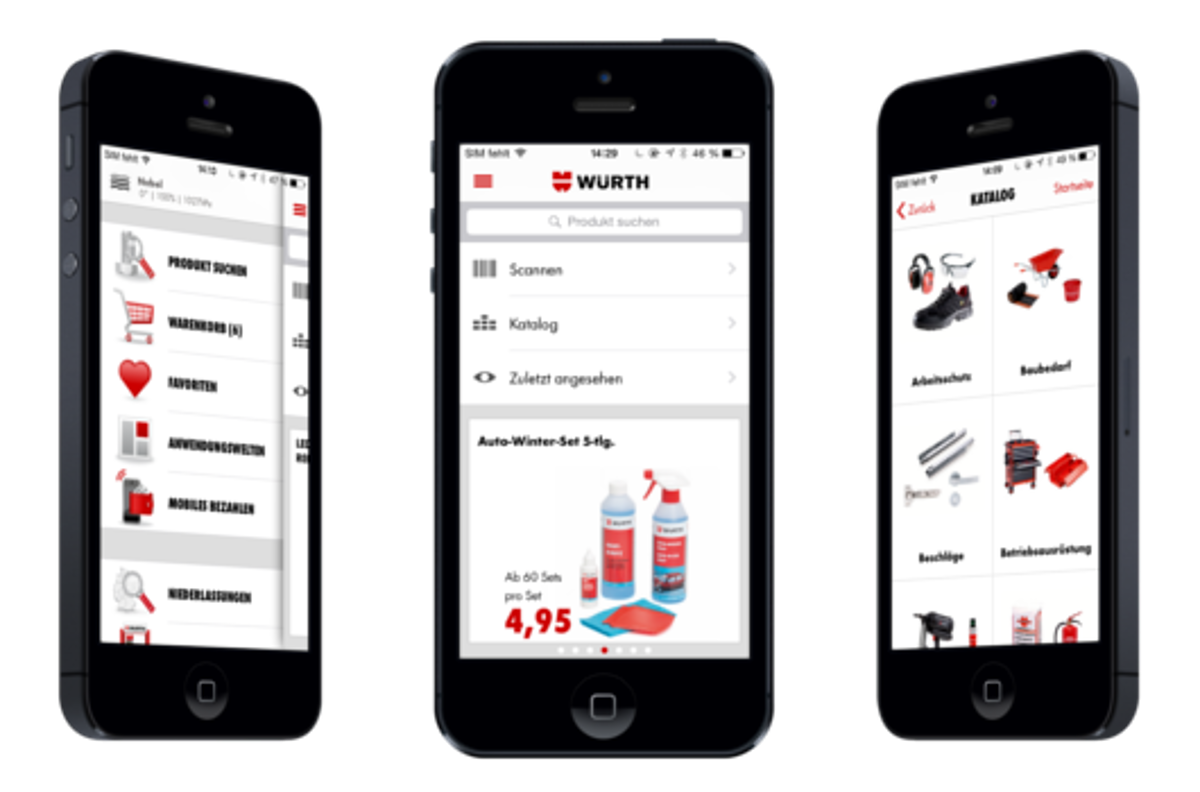 Click & Collect
Order in 60 seconds, pick up in 60 minutes!
Barcode Scanner
Easily scan product barcodes or manually enter the item number of the desired product. Add products to the shopping cart and order them directly from within the app.
Current Offers
The latest offers and new products at great prices.
Downloads
Here you can download our offers and brochures in PDF format.
Favourites and Order Templates
Products Frequently used can be saved for quick access in your own favorite list or in a separate order template.
Your contacts at Würth
Quickly find contact details for your personal contacts at Würth.